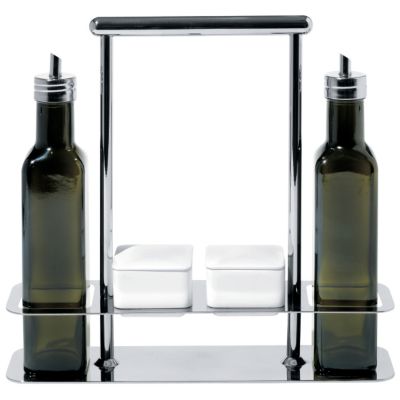 Category: Home/Family/Home Décor

Product: Trattore Olive Oil Set by Alessi

Price: View !!!

Description: The Trattore Olive Oil Set, by Alessi, a 2005 Andrea Branzi design, is a charming olive oil set caddy that includes two glass bottles with polished, stainless-steel pouring caps, and two, white, stoneware containers to mix oil and vinegar or other sauces. Makes a great centerpiece for everyone to enjoy. Alessi is an Italian company. Its corporate mission is to bring a utopian priority to affordable, high design for the home and office. Shipping: This item usually ships within 2 weeks. Dimensions: Length 11.5 in., Height 10.25 in., Width 2.75 in.