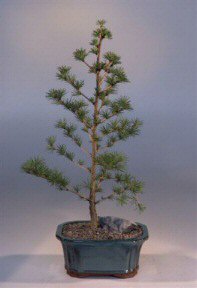 Category: Home/Family/Garden

Product: Japanese Larch Bonsai Tree
(larix leptolepsis)

Price: View !!!

Description: Also known as 'Larix Kaempferi'. The very beautiful Larch is an unusual genus, one of the handful of decideous conifers which is very popular among bonsai growers around the world. Unlike many conifers, Larix cones are purplish in color and are quite small and seem in proportion to most sizes of bonsai. The color of the foliage is bright lime green at the start of the season, bright to dark green during the summer and yellow to bronze in the autumn.