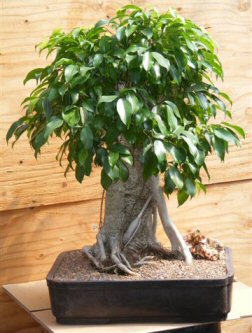 Category: Home/Family/Garden

Product: Ficus Bonsai Tree - Banyan Style
(ficus benjamina )

Price: View !!!

Description: The Ficus Benjamina is an indoor tropical bonsai tree that is easy to care for. Has evergreen leaves with a pointed tip that can be reduced in size by trimming. Trimming will also keep the tree tight and compact as will direct sun. Field grown specimen, trained in the Banyan Style.