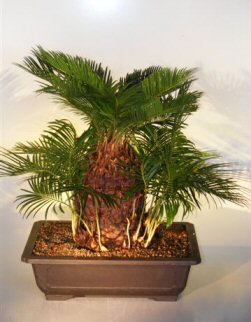 Category: Home/Family/Garden

Product: Sago Palm Bonsai Tree (With Many Babies)
(cycas revoluta)

Price: View !!!

Description: The Sago Palm is a long-lived exotic palm that tolerates neglect but thrives with attention. Adapts to indirect light or full sun and has a wide temperature range from 15 to 120 degrees F. A slow growth rate allows indoor specimens to remain in the same container indefinately. Treat as a cactus -- water when almost dry and seldom fertilize. Many babies growing all around the base of the tree.